2019 BFSU ISS's cultural trip to Beijing University of Chinese Medicine
Published:2019-07-13
"International Experts' Cultural Trip", an activity under the International Summer Session program organized by BFSU Office of Undergraduate Studies, went to Beijing University of Chinese Medicine (BUCM) on July 13. A total of 13 BFSU international professors and students received a warm welcome from members and student volunteers of the BUCM Chinese Language Promotion and Chinese Medicine Culture Center.
Mr. Wang Yuepeng, Director of the BUCM Association started off this activity by a lecture about daily knowledge of traditional Chinese medicine (TCM). Afterwards, teachers and student volunteers take turns to give presentations about basic TCM theories including the concept of yin and yang and the five fundamental elements. They also introduced some therapeutic methods like acupuncture and moxibustion and cupping therapy.
Then international professors in the team experienced TCM therapies in person. Some were impressed by the effect of TCM massage and some by the amazing techniques of cupping therapy, including liuguan (retaining cupping), shanguan (successive flash cupping) and zouguan (moving cupping). Moreover, the acupuncture experience dispelled the misunderstanding and fear a few professors once had of the therapy.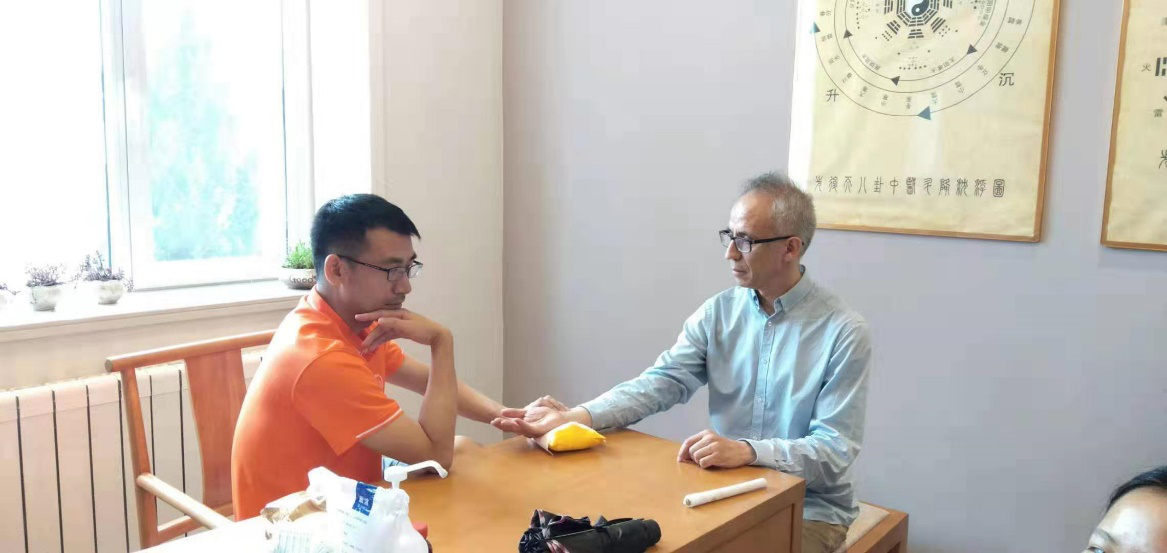 At the end of the activity, participants of both sides took a group photo. Many international professors said this experience was truly unforgettable and could help them better understand the Chinese culture.