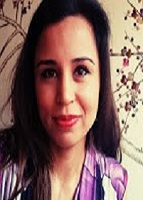 Natalia Ruiz Morato

Title
Professor
Nationality
Columbia
Institute
La Salle University in Bogota
Expertise in
International Relations & Law
Other Reference
-
Experience
Professor at La Salle University in Bogota, Colombia, for seminars on International Current Affairs, Pacific Asia, and Latin American Institutions.
She has also been professor in diverse programs at Master's and Doctoral levels at the Law Faculty of Colombia's National University, and the Military University.
She has authored various scientific articles on subjects related to East Asia, global justice, mining in Latin America, and the right to development.
Ruiz holds a PhD in law, with postgraduate studies in international development at Korea University. Being a recognized researcher and scholar in Colombia, she was invited a permanent consultant to the Research Institute of the Public Ministry for the improved regulation of the mining energy sector that attracts foreign direct investment and is a sector of great interest to Chinese enterprises.
She is member of the research group Comparative Constitucionalism of Colombia's National University, and of KISN – the Korea International Studies Network.