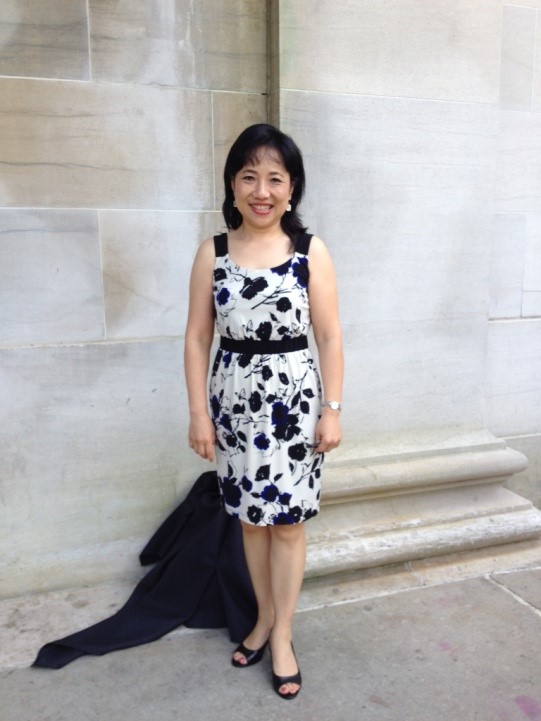 Xuhua Lucia Liang

Title
Professor
Nationality
China
Institute
the Great Washington area
Expertise in
Spanish language, culture and literature
Other Reference
-
Experience
Born in the south of China, Xiamen, Dr. Liang received her formal education in Beijing.
In 1982 she received her B.A. in Spanish at BFSU.
In 1984 she started her Master program in Latin American Literature at her alma mater.
Two years later she went to the US to continue her master and Ph.D.
In 1993 she finished her dissertation on 19th century Latin American narrative: "Ignacio Manuel Altamirano y Blest Gana: Nación y Literatura", and received her Ph.D. from State University of New York at Stony Brook.
For thirty years in the US, Dr. Liang dedicated herself to the teaching of Spanish language, culture and literature. Using Natural Approach methodology, she taught successfully all levels of Spanish language courses, Spanish and Latin American Culture and Civilization, Survey of Spanish Literature, Survey of Latin-American Literature, etc.
Due to her excellent teaching achievement, her biography was published in the "Who's Who among America's Teachers". Currently Dr. Liang is teaching Spanish Literature and Culture in the Great Washington area. Periodically she is asked to give conference on Latin American writers to different groups of scholars.
In recent years, in addition to her research, Dr. Liang started writing poems in Chinese, Spanish and English. Her articles and poems were published on different magazines and books overseas. At present time Dr. Liang is working on a book about American education and a collection of her trilingual poems.